Farm Bureau Insurance and ODAC Honor Scholar Athletes
The 2007-08 Fall sports winners have been selected. They are: Tom Brower, Washington and Lee (Men's Cross Country); Becca Taylor, Washington and Lee (Women's Cross Country); Kristina Landis, Eastern Mennonite (Field Hockey); Jeff Highfill, Bridgewater (Football); Travis Cober, Virginia Wesleyan (Men's Soccer); Lauren Askey, Lynchburg (Women's Soccer); Michelle Kutcher, Randolph-Macon (Volleyball)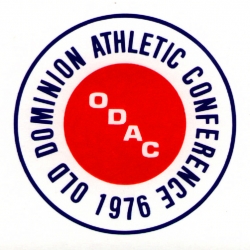 Salem, VA, February 19, 2008 –(PR.com)– Each year, the Old Dominion Athletic Conference (ODAC) recognizes student-athletes from each of its 22 male and female sports. The awards recognize student-athletes who distinguish themselves through outstanding classroom performance and athletics achievement.
Farm Bureau Insurance is proud to help recognize these achievements by presenting awards to the top male and female athlete in each ODAC-sponsored sport, applauding the commitment and desire each has shown towards collegiate excellence. The program culminates when the conference names its top male and female athlete. The Marjorie Berkley Scholar-Athlete Award goes to the conference's top female and the Harry G. "Doc" Jopson Scholar-Athlete Award to the top male.
"We believe true achievement involves success gained through hard work and education," says Matt Smith, marketing manager at Farm Bureau Insurance. "Those are bedrocks of a bright future and we are proud to help recognize the excellence of intelligent and talented young people through this partnership."
The sport awards are sponsored by Farm Bureau Insurance, and selected by the Sports Information Director of each member institution. In order to be eligible, the student-athlete must have a cumulative 3.2 grade point average and have reached sophomore athletic and academic standing at his/her institution. In 2007, Washington and Lee University senior Ginny Wortham won the top female student-athlete award, and the top male student-athlete winner was Hampden-Sydney College senior Greg Smith.
"We are proud of the accomplishments of every one of our student-athletes," says ODAC commissioner Brad Bankston. "It is especially gratifying to be able to recognize those who personify the definition of 'student-athlete' through these awards, and we are proud to be affiliated with Farm Bureau Insurance in this program."
The 2007-08 Fall sports winners have been selected. They are:
Tom Brower, Washington and Lee (Men's Cross Country)
Becca Taylor, Washington and Lee (Women's Cross Country)
Kristina Landis, Eastern Mennonite (Field Hockey)
Jeff Highfill, Bridgewater (Football)
Travis Cober, Virginia Wesleyan (Men's Soccer)
Lauren Askey, Lynchburg (Women's Soccer)
Michelle Kutcher, Randolph-Macon (Volleyball)
The ODAC Board of Directors created the sport-by-sport scholar-athlete awards prior to the start of the 2003-04 academic year. The conference sports information directors have selected these honors since their inception, maintaining an equitable balance of emphasis between athletic prowess and academic achievement. Inaugurated in 1984 and 1981, respectively, the Marjorie Berkley and Harry G. "Doc" Jopson Scholar-Athlete Awards are given each May to member college seniors and conference sport participants who exhibit the highest athletic, academic, and extracurricular achievements.
ODAC Purpose
Entering its 32nd year, the Old Dominion Athletic Conference (ODAC) is one of the nation's largest Division III conferences. The 14-member ODAC, including Catholic's associate status, stands as the second-largest multi-sport NCAA Division III conference in the country behind the 15-member American Southwest Conference in Texas. Athletic opportunities at the Division III level provide positive educational outcomes and growth for participants, as well as other valuable benefits for member institutions and communities. The Old Dominion Athletic Conference (ODAC) exists to provide a framework for realizing these opportunities through athletic competition, guided by their commitment to shared values and bounded by the educational missions and institutional identities of the respective members. Together, member institutions strive to foster a climate of excellence and integrity in the conduct of their athletic programs. For more information about ODAC programs and members, please visit the ODAC on the web at www.odaconline.com.
About Farm Bureau Insurance
Virginia Farm Bureau Mutual Insurance Company is committed to providing products that best meet the insurance needs of Virginia's families and small businesses. An organization with more than 148,000 members, served by more than 100 county offices throughout the Commonwealth, Farm Bureau Insurance also offers a wide range of financial planning products and services. Visit Virginia Farm Bureau at www.vfbinsurance.com.
###