Trolls shaming Sonam Kapoor for her Malang premier outfit must be shamed | Hindi Movie News
Sonam Kapoor stepped out on the red carpet wearing a glamorous ensemble at the premiere of Aditya Roy Kapoor and Disha Patani's film Malang. No sooner did her pictures hit the internet, Sonam got trolled for wearing a cleavage-baring outfit. Sonam who is a fashionista and even has her own fashion label was brutally attacked for her choice of outfit and shamed for wearing it next to her own father.
Here are some of the troll attacks on Sonam and why these anonymous haters hiding behind the screen need to be ashamed of their regressive mindsets.
Troll Attack 1: Have a little shame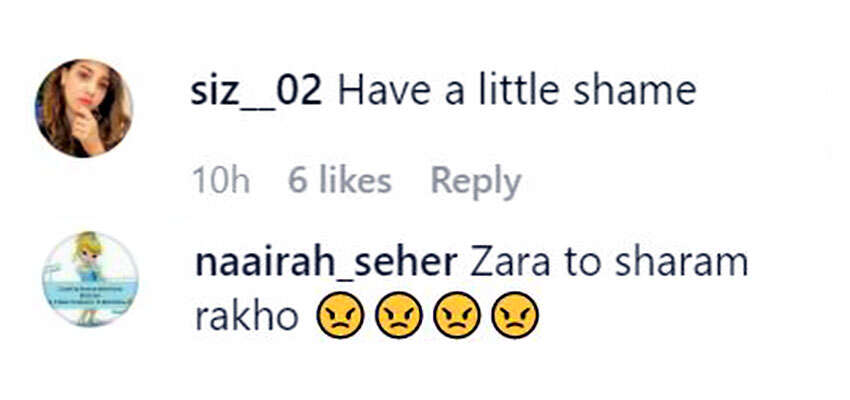 There is nothing shameful about choosing to wear an outfit of one's own choice for a movie event. Sonam Kapoor is one of the Bollywood's most celebrated style icon. Even if you don't agree with her choice of wear, there is no reason to shame her. It is 2020 and everyone has the right and free will to wear what they want. If the low neckline was all that caught your attention, you need to widen your perspective a bit and appreciate the ensemble as a whole. The chic dress had a delicate and sexy touch with its sheer corset-like detailing and a pleated skirt that that perfectly complimented her waistline. Keeping the theme of 'Malang' in mind, she even added a grunge element to her look with a thick glittery statement chain and dark dramatic makeup.
Troll Attack 2: Anil Kapoor looks embarrassed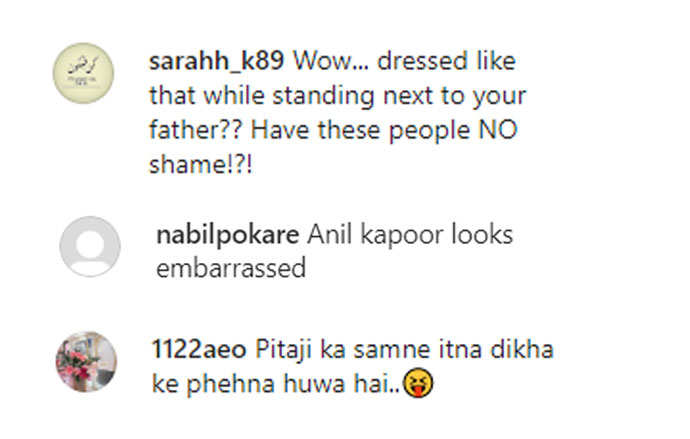 Those claiming that Sonam Kapoor's outfit made father Anil embarrassed, are probably unaware that daddy dearest is this diva's biggest cheerleader. The two are not only one of the best father-daughter duos in Bollywood, but also share one of the best friendships and camaraderie. While Sonam has been out making her name in the fashion world, the proud father has been one of her biggest supporters and continues to encourage her to express herself and "create art with fashion." We wish the world had more broad-minded and liberal fathers like Anil.
Taking the world by storm, one outfit at a time! So proud of my girls for creating art with fashion! @sonamakapoor… https://t.co/UjQhm65eQf

— Anil Kapoor (@AnilKapoor) 1558508615000
"Taking the world by storm, one outfit at a time! So proud of my girls for creating art with fashion! @sonamakapoor @RheaKapoor, Love the looks and the brains behind them! #proudfathermoment," Anil tweeted as he proudly shared photos of Sonam from his Cannes appearances.
Now that we know for sure that Anil is not worried about hemlines or necklines of his daughter's dresses, we wonder if the problem here is really her outfit or all those obnoxious thoughts rushing through peoples' heads.
Troll Attack 3: Is she pregnant?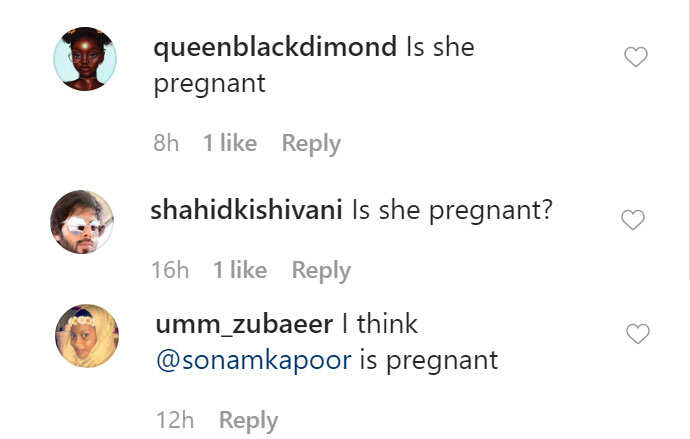 What has pregnancy got to do with Sonam posing at the red carpet? The fact that these trolls have already judged and made up their mind and called her 'pregnant' goes to show how restricted their mindset is when it comes to women. They think of women as nothing more than child-producing machines.
And to be honest, Sonam's pregnancy has nothing to do either with her look or her choice of wear. To troll her and label her as pregnant is not only silly but extremely outrageous. A woman embracing her motherhood is an extremely personal decision and something that is not meant to be a label to either comment or troll her. Even if Sonam was to announce her pregnancy tomorrow how does that have anything to do with her look? Is there a law that pregnant women are supposed to wear only certain types of outfits?
Body shaming Sonam and jumping to obnoxious conclusions is something these trolls should be ashamed of.